DML Series Instrument Guitar Cable with Winded Shield
Outside the core conductor, a special

semiconductor

shielding is adopted to provide an even better shielding for the signal transmission. And for this special cable, it has two layers of

semiconductor

shielding

as reinforcement.
Shielded by winded OFC,

it reaches a balance between economical prices and adequate shielding to keep the noise to the minimum during the signal transmission.
By using a transparent elastic PVC jacket, it offers a soft touching during the usage and protects the cable from distortion and wearing while the lowest temperature can reach -30℃ without being brittle. And various of jacket colours are available for your choices and easy distinguish.
Cable Specification

Model

Specification/ømm

Max. DC Resistance at 20℃ Ω/km

Mini. Insulating Resistance at 70℃ Ω/km

Shield Density %

Nom. O.D. /ømm

DML 380

21/0.15+SP+90/0.12

OFC Winded Shield

0.38

21 AWG

52.3

0.013

>90

7.0
Cable Structure

Cable Assemble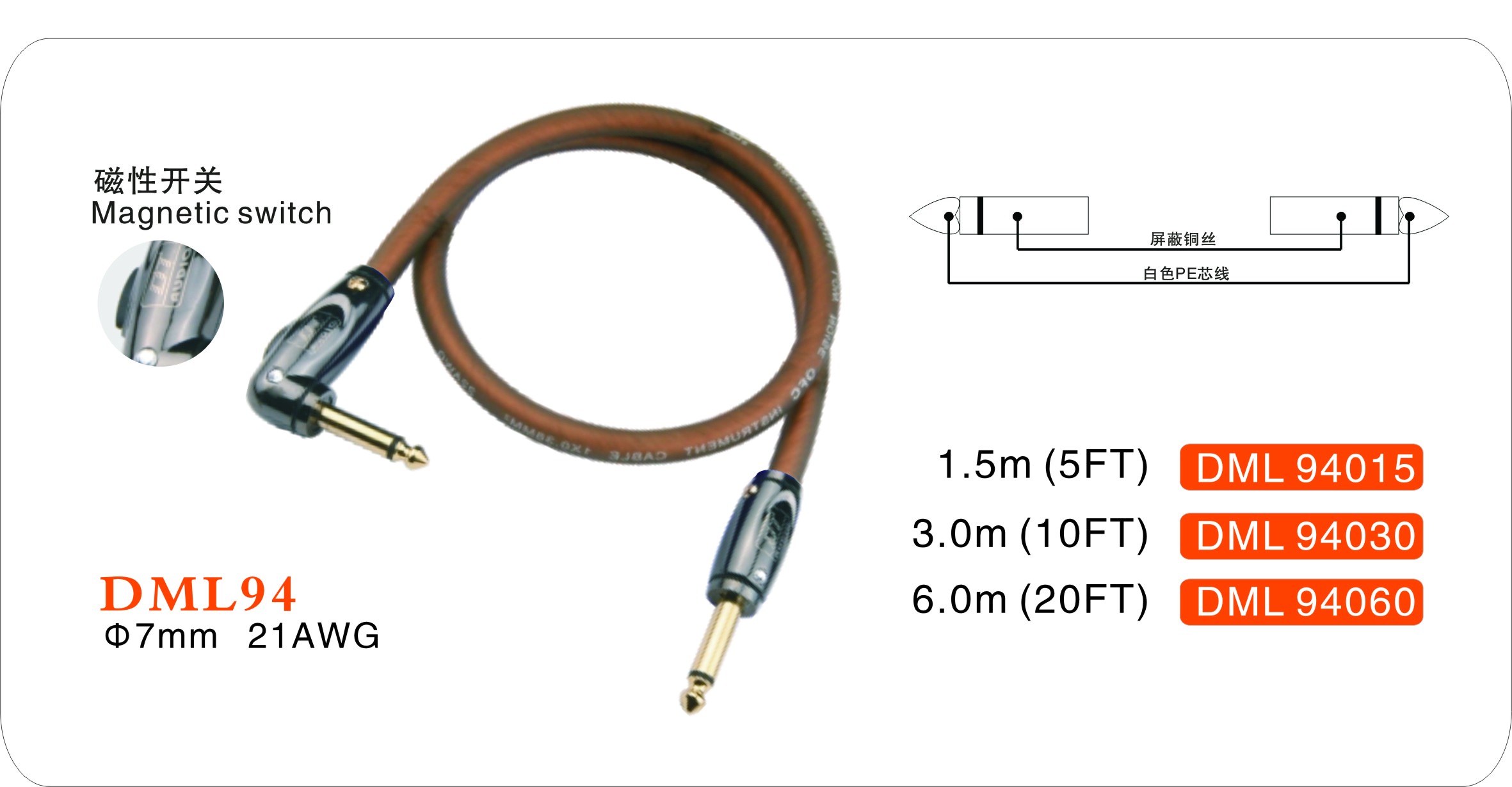 Cable Connector
Connector A: Mono Jack, Gold Plated Head
Connector B: Mono Jack, Gold Plated Head
Cable Jacket colours can be customized and we offer a wide range of cable and connectors combination for essentia/economical and professional usage.
Customized specification and OEM service are also available.
Produktgruppe : Audio-Video-Kabel > Instrumentenkabel